what a day it was yesterday. i seriously enjoy every single minute i spend with my mates. probably because times like these will be a rarity once 2006 arrives. which is in about 2 hours time or so.
my dad wouldn't allow me to leave the house unless i cleared my table, which i admit is in a total mess. if richard's room looked like a refuge shelter from hurricane katrina, mine probably looked like a shelter after a mini earthquake or smth. i had sweet wrappers, bibles, the front cover of my bio textbook and all kinds of nonsense on it and i practically threw everything away. well, almost.
managed to get to plaza sing at about 4. played some pool. lost to daniel like 3 times. hahaha. i need to get my touch back. played till about 6 before ben siow the dog arrived so we made him wait for a while before meeting him for dinner at ps. had the usual. the grilled stuff. jus that i ate squid instead.
went to xbox after that. it was a really bad experience. not because i got owned again in halo. but because the freaking cashiers were being idiots/morons or whatever you wanna call that. ok. i found the perfect word. DOGS. firstly, they give me a screwed up xbox machine, i go to them and wanted a change and they showed me attitude. i shrugged that aside but for the next few times i saw him, he gave me the very same attitude. my gosh. im never going there again as long as those two are working.
it was like, we din pay for one counter and he asked ben whether he was paying for 2 counters. but we thought that we paid for all so i asked him what for? i mean, we paid for all. then he gave me that "don ask so many questions i'm gonna kick your ass" look and told me that he din receive it. so i gave him the "go -censored- yourself" look and went off to check. it turns out he was right, but his attitude really puts people off.
went off to some war memorial thing to drink. had like vodka and barcadi. HAHAHA. ben was high after a while. i actually drank quite a bit. more than i've ever drunk before and i felt abit lightheaded after that. that was settled after supper at glutton's bay at esplanade.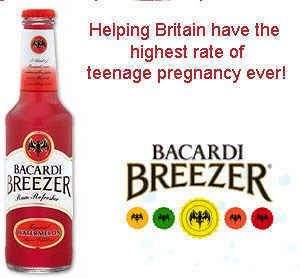 my gosh. the brits can't drink to save their lives. =/ jus barcadi and then a baby pops out?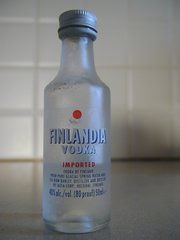 wee. vodka! =)
as i was saying, ben was totally high. he had no idea what he said and all and he was sooooo high he told andrew stuff he normally doesn't tell anyone. hahaha. yes. err. well, ben lets jus said you said a lot after drinking like a fish, i mean dog. HAHAHA. okok. enough with the dog thing.
reached home real late. about 2am. and then woke up early again for meeting this morning.
that's about it. the year's coming to an end. i've enjoyed this year. for the joys, the pains, the sufferings and the fun of it all. memorable year it will be. thank you 2005 for the memories.
oh wait, i forgot to mention about the weird dream i had last night. in my dream, earth was gonna explode/self-destruct in the year 2014 and we were most probably somewhere around dec 30 2013 so everyone was scrambling around trying to save their arse by migrating to mars. and soo everyone went to nasa to climb aboard a space shuttle to go to mars. and ben siow had to travel in a different shuttle cos he was classified as a dangerous man as he had killed someone.
warped. =/