DOMINIC NEO SOCK HOON. my new skin isn't gay. its just... colourful. hahaha.
oh whatever. i felt like i needed some colour in my life. hahaha.
i'm gonna start bitching about the stupid SBS service. THEY DO NOT SUPPLY ENOUGH BUSES DURING PEAK HOURS.
i waited 20 mins for some stupid bus 27 which i can't even get on cos it was packed like mad this morning. causing me to be 40 mins late for my lecture. not that i'm complaining but the thing is, there isn't enough buses that are operating during the peak hours! maybe i should draw a demand and supply curve and fax it to the SBS or something.
anyway, yes. today's lessons are rather uneventful. i didn't really work my brain much. and our dearest SUNSHINE didn't come to school. YESSSSSS. hahaha. you know what? volleyball is actually quite fun! hahahaha.
church yesterday was fun too! sally's class isn't really that bad. oh but zhiliang was teaching yesterday. taught us about the tabernacle and stuff. quite interesting. slacked at the bay before going home. THE CHICKEN CURRY WAS AWESOME.
my grandmother fell yesterday and broke a bone in her arm and had 8 stitches on her head. thank goodness nothing serious happened to her. i was like sooo freaking afraid when my mum broke the news to me cos she was unconscious for awhile.
chicken rice is nice! =)
yes, i need to work on my fitness. fitness is the key to footballing success.
gotta start studying soon.
OH YES. wait, this was what i saw outside an indian stall at a coffeeshop somewhere in the JUNGLES of tampines.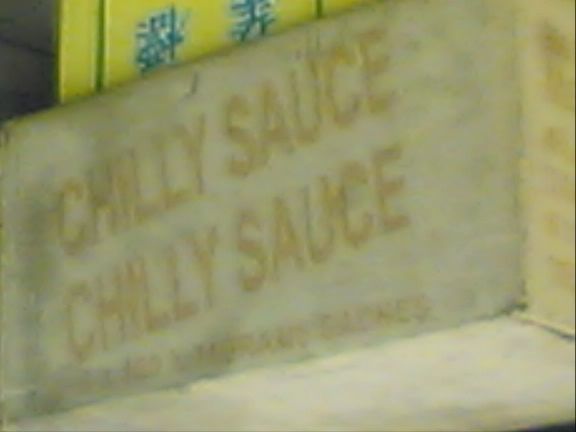 yes the sauce is damn cold.